361 Cabinets – Quality Custom Cabinetry
361 Cabinets specializes in cabinetry that transforms the spaces where we spend time. Whether for kitchens, bathrooms, stores, or offices, our team of designers can guide you in the selection of cabinets that will work with your next project. Above all, we have a large selection of cabinet woods and finishes. In addition, the look and feel of your cabinets will depend on the stain, paint, and hardware you select. Each of these options adds to the overall aesthetic of your design to create a space that truly reflects your taste and lifestyle.
Quality Cabinet Construction
Whatever your design or decor theme, 361 Cabinets has a cabinet door style that will enhance your project. As a result, our designers can suggest cabinetry for traditional, rustic, vintage, or contemporary designs.  Our cabinets are made with a 1/2″ plywood box, and 3/4″ wood doors and frames. We offer a variety of door styles including:
Shaker – a 5 piece, flat-panel cabinet that has clean, simple lines. Shaker cabinets emphasize utility and go with almost any decor
Raised Panel – adding depth and character, raised panel cabinet doors have a raised center panel
Slab Panel – perfect for minimalist design or commercial use, slab cabinet doors look clean and contemporary
Accent Cabinets – used as a decorative accent, these doors are often glass or louvered
Most noteworthy, our bespoke cabinet designs are created by artisan craftsmen using the finest materials. In addition, our designers work with you to find the best cabinetry solution for your project. As a result, our customers give us 5 Star Reviews on HomeAdvisor.com not only on the finished product but on how easy we are to work with. In conclusion, we look forward to learning more about your next project!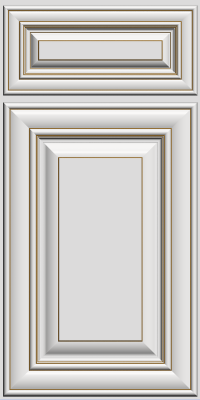 ARLINGTON OATMEAL
• Birch wood species
• 3/4″ Thick Solid Full-Overlay Raised Panel Wood Door
• 3/4″ thick face frame
1/2″ plywood box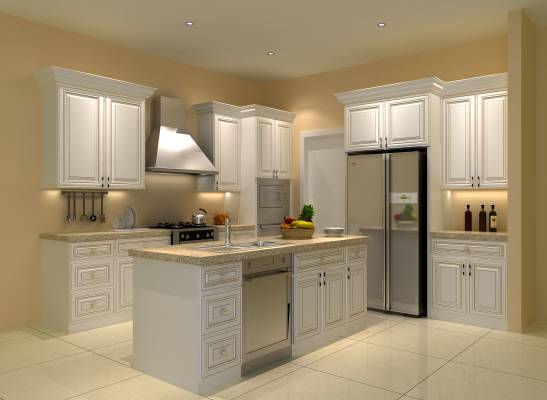 • Unfinished Exterior End Panels
• Soft Close Fully Concealed Hinges
• Natural Interior
• 5-Piece Recessed Panel Drawer Head
• 5/8″ Dovetail Wood Drawer Box
• Under Mount Full Extension Soft Close Drawer Guides
 AVALON ASHEN
• Birch wood species
• 3/4″ Thick Solid Full-Overlay Raised Panel Wood Door
• 3/4″ thick face frame
• 1/2″ plywood box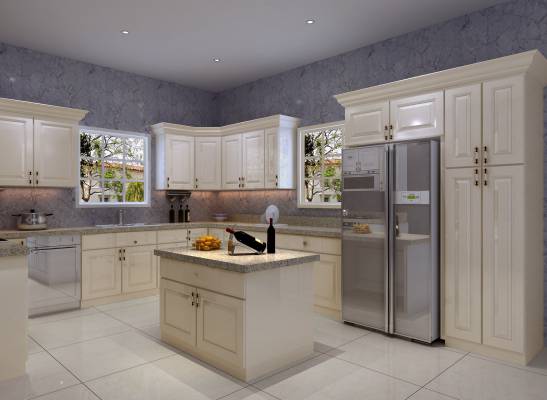 • Unfinished Exterior End Panels
• Soft Close Fully Concealed Hinges
• Natural Interior
• 5-Piece Raised Panel Drawer Head
• 5/8″ Dovetail Wood Drawer Box
• Under Mount Full Extension Soft Close Drawer Guides
• 5/8″ Adjustable Shelves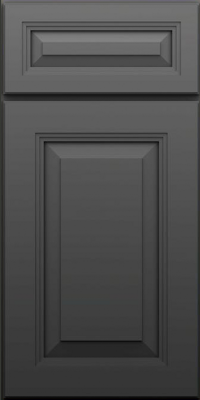 BELMONT GILBRALTAR GRAY• Birch wood species
• 3/4″ Thick Solid Full-Overlay Raised Panel Wood Door
• 3/4″ thick face frame
• 1/2″ plywood box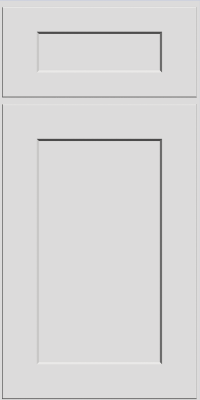 LIBERTY SHAKER WHITE
• Birch wood species
• 3/4″ thick alder door
• 3/4″ thick face frame
• 1/2″ plywood box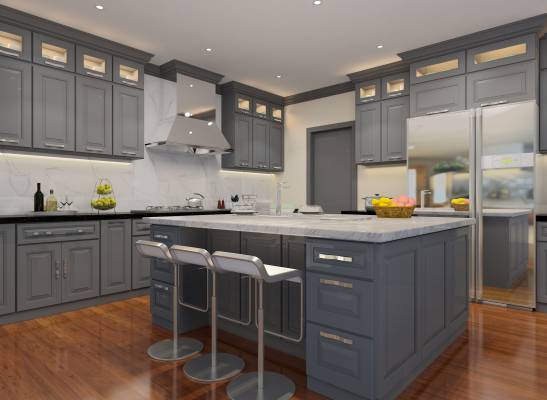 • Unfinished Exterior End Panels
• Soft Close Fully Concealed Hinges
• Natural Interior
• 5-Piece Raised Panel Drawer Head
• 5/8″ Dovetail Wood Drawer Box
• Under Mount Full Extension Soft Close Drawer Guides
• 5/8″ Adjustable Shelves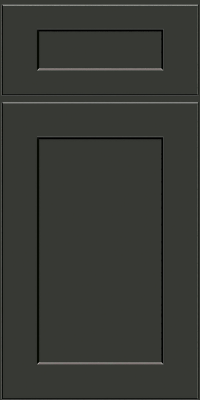 LIBERTY SHAKER GRAY
• Birch wood species
• 3/4″ thick alder door
• 3/4″ thick face frame
• 1/2″ plywood box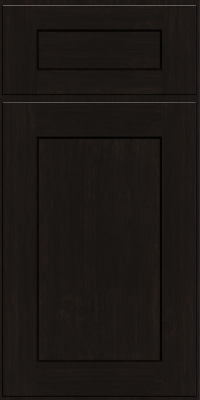 LIBERTY SHAKER ESPRESSO
• Birch wood species
• 3/4″ thick alder door
• 3/4″ thick face frame
• 1/2″ plywood box
• Soft Close Concealed hinges
• Full overlay door style
• 3/4″ thick wood raised panel drawer fronts
• Dovetail drawers
• Undermount full extension soft close drawer glides
• 3/4 adjustable shelves
• Natural Exterior & Interior
 PORTLAND CHESTNUT
• Birch wood species
• 3/4″ Thick Solid Full-Overlay Raised Panel Wood Door
• 3/4″ thick face frame
• 1/2″ plywood box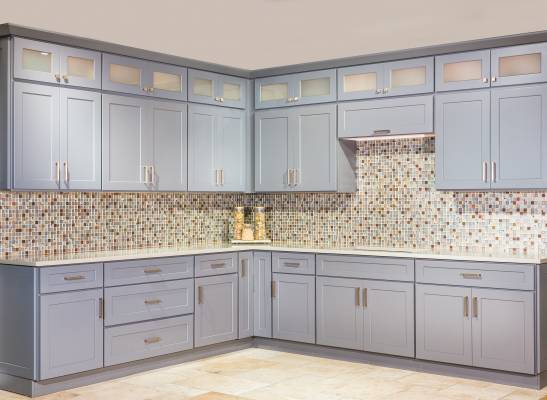 • 3/4″ thick wood raised panel drawer fronts
• Soft Close Concealed hinges
• Full overlay door style
• Dovetail drawers
• Undermount full extension soft close drawer glides
• 3/4 adjustable shelves
• Natural Exterior & Interior
• Soft Close Concealed hinges
• Full overlay door style
• 3/4″ thick wood raised panel drawer fronts
• Dovetail drawers
• Undermount full extension soft close drawer glides
• 3/4 adjustable shelves
• Natural Exterior & Interior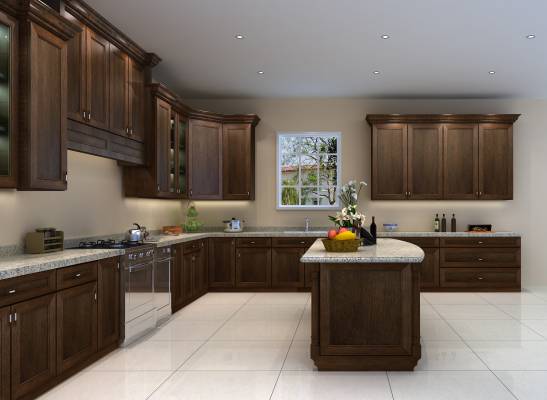 • Unfinished Exterior End Panels
• Soft Close Fully Concealed Hinges
• Natural Interior
• 5-Piece Recessed Panel Drawer Head
• 5/8″ Dovetail Wood Drawer Box
• Under Mount Full Extension Soft Close Drawer Guides
• 5/8″ Adjustable Shelves